The Leading Women Advancing AI in 2023
Nominate your leading Woman in AI
As strong advocates for supporting female entrepreneurs and women working towards advancing technology and science, RE•WORK have been identifying the leading women in the field across the world.
By submitting an entry you will join a raffle to win a free VIP pass to one RE•WORK event of your choice.
Thank you for participating!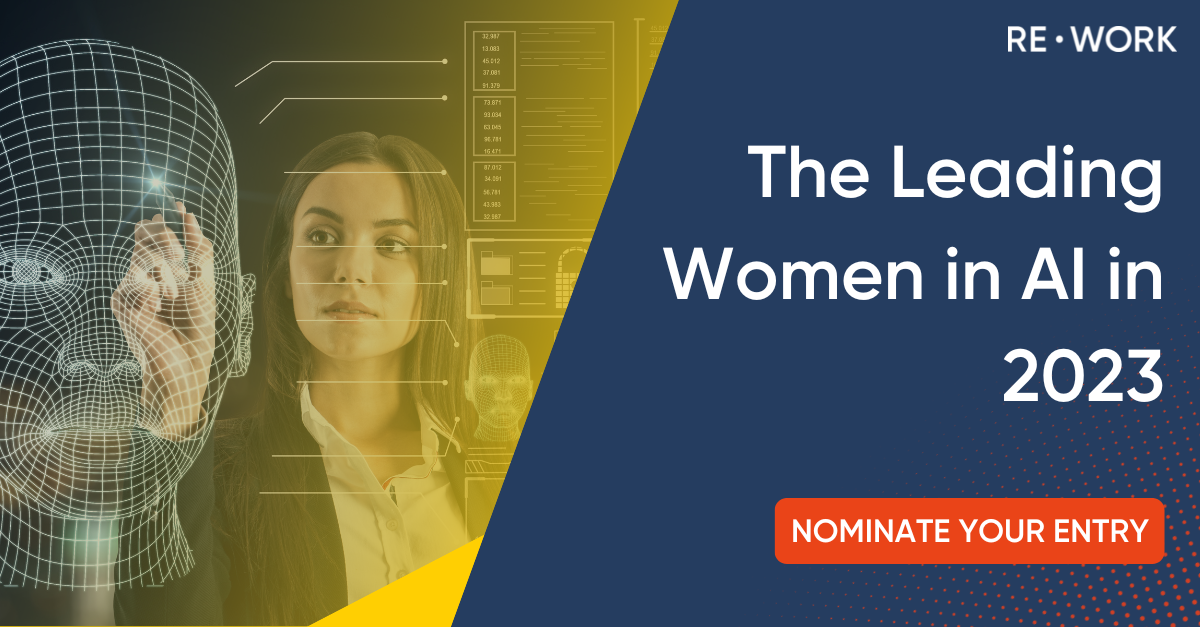 Not seen our previous lists? You can see our Top Women in AI lists for Healthcare, Germany, the UK, 30 under 30, USA, Canada, FinTech, New York, San Francisco, and more here.